The major players in the work of this foundation are clinicians with a special interest in and commitment to medical education about addiction.
President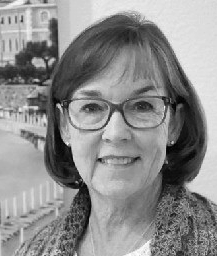 Maureen Strohm, MD, FAAFP, DFASAM
Dr. Maureen Strohm is a family physician and addiction medicine specialist, now founding program director for HCA Sunrise Health's inaugural Addiction Medicine Fellowship in Las Vegas, NV – the first addiction medicine fellowship in Nevada. She began her career in medical education following her graduation from Georgetown University School of Medicine and UCLA Family Medicine Residency, serving as a NHSC scholar in downtown and East Los Angeles, when she joined the Keck USC faculty. Over the years, her passion for medical education has been a key focus, combining the fundamentals of doctor-patient communication, family dynamics, the bio-psycho-social model, and clinical care of one of most marginalized patient groups in healthcare today – patients and families with substance use disorders. She was a Family Medicine program director at Keck USC for many years, and then moved to Eisenhower Medical Center in Rancho Mirage as founding FM program director, later moving on to Las Vegas to establish another family medicine residency with the HCA Sunrise Health GME Consortium, now turning her attention to launch a new Addiction Medicine fellowship. An active member of CSAM throughout her career, she has been a member of the MERF Board of Directors since 2011, as part of the faculty team developing the Motivational Interviewing workshops over the years.
Vice President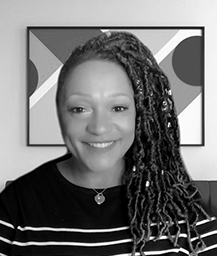 La Donna R. Porter, MD
Dr. La Donna Porter received her undergraduate degree from the University of California, Los Angeles in Los Angeles, California. She went on to receive her medical degree from the University of California, Davis School of Medicine. Her interested in community education, obstetrics, minor surgeries, pediatrics, geriatrics and hospital medicine led to complete a Family Medicine residency Program at Stanislaus Family Practice Residency Program, currently Valley Consortium Family Medicine Residency Program in Modesto, California.
Dr. Porter, due to her passion for teaching, has been an educator in Academic teaching medical students and training Family Medicine resident physicians for over 22 years. She has completed multiple fellowships focused on resident education. Dr. Porter has a passion for community health education and health advocacy. She has given multiple community presentations over the years as well as being involved in health advocacy on both statewide and national levels. She also has a passion for Addiction Medicine, Narrative Medicine and Medical Improv. Dr. Porter is a MERF Champion and former MERF Scholar.
Dr. Porter is the former Founding Program Director for the Dignity Health / Common Spirit – St. Joseph's Family Medicine Residency Program. She successfully led her program to ten-year accreditation and also graduated her first class in June of 2021. Dr. Porter has recently decided to take a short sabbatical and is looking forward to her next professional season.
Secretary

Stephanie Constantino, MD, AAHIVS
Dr. Constantino (she/her/hers) is a faculty member and alumnus of the Family Health Centers of San Diego (FHCSD) Family Medicine Residency Program. She is a former Teach For America corps member (East Bay '07) and a graduate from the University of Washington School of Medicine (Class of 2015). Her passion for social justice and underserved urban communities brought her to FHCSD for residency, during which she served as a Chief Resident and started the Addiction Medicine elective. Her medical practice includes HIV, Hepatitis C, Addiction Medicine, LGBT health, prenatal care and reproductive health. Her professional interests include increasing diversity in the healthcare workforce, health equity and trauma-informed care.
Treasurer

Gloria Sanchez, MD
Dr. Sanchez is a Harbor UCLA Medical Center Department of Family Medicine faculty member. She attended University of Washington Medical School and has focused her career on assessing and trying to meet the needs of underserved communities. Teaching future physicians the critical skills necessary to assess and treat substance use disorders has become a primary goal with the medical students and residents she teaches. Her goal remains to create national initiatives in medical training and public policy that meet the needs of vulnerable patient's suffering from substance use disorders.
Immediate Past President

Kenneth Saffier, MD
Dr. Saffier is a family physician specializing in addiction medicine and chronic pain management in the Contra Costa Regional Medical Center and Health Centers where he is faculty in their UCSF affiliated family medicine residency program. He is Clinical Professor of Family and Community Medicine at the University of California, San Francisco. He is also the medical director of Bi-Bett, Inc., a SUD treatment and recovery program and mentor in the Provider Clinical Support Services.
---
Board Members

Karen Antwiler, MD
Dr. Karen Antwiler (she/her/hers) is a family medicine resident physician with Eisenhower Medical Center in Rancho Mirage, California. She is a 2022 Ruth Fox Scholarship recipient from ASAM. Her particular areas of interest include treatment of alcohol use disorder, inpatient settings and public health.

Steven J. Eickelberg, MD, DFASAM, FAPA
Dr. Eickelberg, an addiction psychiatrist, is a graduate of Oregon Health & Science University and received training at Johns Hopkins Hospital, Massachusetts General Hospital, and the University of Arizona Health Sciences Center. Dr. Eickelberg is a diplomate of both the American Board of Psychiatry and Neurology and the American Board of Addiction Medicine, and he is a Fellow of the American Psychiatric Association and a Distinguished Fellow of the American Society of Addiction Medicine.Over the past 30 years, he has worked in a wide variety of clinical and educational settings, including Kaiser Permanente, Loma Linda University School of Medicine, consultant to Major League Baseball, consultant to the FAA, providing assessments and monitoring for the FAA and aviation professionals, Medical Director of the Betty Ford Center, and he was co-director of two addiction medicine fellowship programs (Loma Linda University School of Medicine-Kaiser Permanente combined program and the Betty Ford Center). Dr. Eickelberg has served on the Executive Council of the California Society of Addiction Medicine (CSAM) since 1995, the MERF Board of Directors since 1999, and has been the President of MERF since 2002. In 2014 CSAM presented Dr. Eickelberg with the Vernelle Fox Award.

Lynda Gayden, BA


Tipu Khan, MD, FAAFP, FASAM
Dr. Khan is currently at the Ventura County Medical Center where he serves as the Fellowship Director of the VCMC Addiction Medicine Program and the Resident Faculty of the VCMC Family Medicine Residency Program in Ventura, California.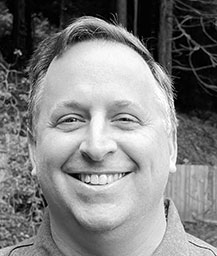 Greg Greenberg, MD
Since finishing his family medicine residency in 2004, Greg Greenberg has worked as a family physician with medically underserved populations, in emergency medicine, as a hospitalist, and as an addiction medicine physician. As a board certified addiction medicine specialist, Dr. Greenberg is medical director of a tribal owned opioid treatment (OTP) in Ukiah, CA and is Chief Medical Officer for a group that will manage tribally owned OTPs that will be opening in San Diego, Tacoma, and Riverside County. This plays into his favorite hobby which is general aviation.

Julie G. Nyquist, PhD
Dr. Nyquist is a Professor in the Division of Medical Education at the University of Southern California. She joined the faculty in 1981, directs the Master of Academic Medicine, and has specialized expertise in evaluation and faculty development. Dr. Nyquist has given over 250 workshops, nationally and internationally, to faculty members from a variety of health professions. From 1993 to 2001 she also served as the Director of Medical Education at Kern Medical Center in Bakersfield, California, where she provided oversight for all educational activities (undergraduate, graduate, CME, and faculty development) within the Medical Center. Professor Nyquist received her doctorate in Educational Psychology at Michigan State University in 1981.

Farah Zaidi, MD
Dr. Farah Zaidi is a Community Psychiatrist, Addiction Medicine physician and member of core teaching faculty for San Mateo County psychiatry residency program. She is Board Certified in Adult psychiatry and Addiction Medicine. She completed psychiatry residency training from San Mateo County Psychiatry Residency Training program and completed public psychiatry fellowship from Zuckerberg San Francisco General Hospital/UCSF. Dr. Zaidi is passionate about helping patients with substance use disorder, easy access to care, advocating for parity and social justice, and educating medical students and residents. She is an active member of SUD treatment group at her home institution where she collaborates with her colleagues and other Addiction Medicine enthusiasts in advocating for expansion of access to medications for OUD. In addition, she has given educational talks on substance related impairment in healthcare providers. Dr. Zaidi is a former MERF Scholar and she believes that MERF experience during her residency paved pathway for her work in Addiction and advocacy for patients with SUD.
---
Founding Member

Garrett O'Connor, MD
Dr. Connor was an internationally renowned psychiatrist and addiction medicine physician. He was Medical Director of Beit T'shuvah Residential Treatment Center. He served as the Chief Psychiatrist at the Betty Ford Center, prior to becoming the President of the Betty Ford Institute. He is remembered for combining scientific rigor and passion with honesty, wit, tenderness, and humor. Dr. O'Connor had a strong commitment to medical education about addiction and gave everything he could to help those suffering from the disease of addiction, including by sharing his own personal struggles with the disease. And he consistently argued that as we come to a better understanding of the biological roots of addiction, we need to not lose sight of psychological and social factors and the importance of spirituality in recovery.